CHRISTIAN AID 2021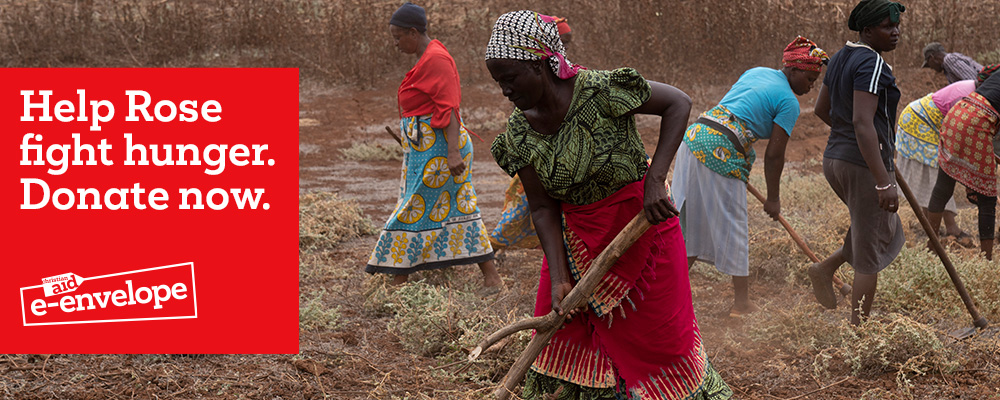 We are delighted to say that we raised the sum of £331 by e-envelope, plus donations in cash amounting to £74. Gift aid amounted to the sum of £70.25. This is the first time we have collected by e-envelope and we are hoping that next year more people will be confident to use this way of giving. We would like to thank everyone who contributed to this very worth cause.
Please click on this link in order to make a donation Donate by e-envelope.
In the past Grandborough, Woolscott, Onley and Sawbridge have always given very generously. We didn't do a door to door collection last year and so, as a parish, we missed out on this giving in 2020. It would be wonderful if we could set a target of £1000 for this year. `Let's do it together and help fight hunger and lack of water, together with a climate crisis.'
Read Rose's Story
Rose is caught in a cycle of climate chaos. From severe drought to flooding, extreme weather robs her of what she needs to survive: a reliable source of water.
When she was a child, Rose remembers how often the rains would fall, giving fruit to the baobab trees and providing plenty of nutritious food to eat. 'When I was a young girl, there was plenty of food,' Rose says. Now, the rains are totally unreliable. The climate crisis has galvanised extreme weather and Rose's community are feeling the brunt of it. For months at a time, Rose and her family live with drought. Because of climate change, I worry a lot about food. I pray to God that the rainfall will become normal like it used to be.
Rose has to go on a long journey to collect water. She strives to provide for her grandchildren who live with her. She does all she can to give them happy childhoods, like the times she remembers when there was plenty of food. But the climate crisis is driving her to the brink. In times of drought, Rose sets out on a long and dangerous journey every morning to collect water for her family. She walks on an empty stomach. 'Because I am old, I can't walk very fast. When I get home I just rest in the evening. I have no energy to do anything else,' Rose says. Even when the rains do come, relief for Rose is often short lived.
There is a nearby earth dam just minutes away from Rose's home. It should be a lifeline. But it's not wide enough or deep enough for everyone's needs. It runs out of water too quickly. Imagine how dispirited Rose must feel watching the rain fall for days, only to find the dam empty just a short while later. What's more, the rains are much heavier than they should be, putting Rose's community at risk of flooding.
Rose is over 60 years old and simply won't have the strength to fetch water from further afield for much longer. We need to fight this climate crisis together.
"I believe God gives me strength and helps me persevere. I pray that God will help people to help me."
Join us this Christian Aid Week as we stand together with those on the frontlines to battle coronavirus and fight for climate justice.
Please think about giving a donation and sharing an e-envelope with your family and friends. With many thanks.
Dorothy Johnson
Christian Aid Co-ordinator for the Parish of Grandborough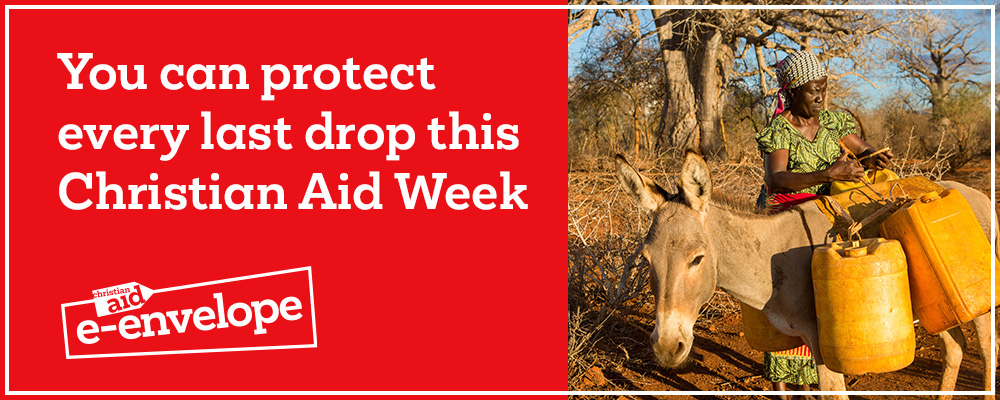 <! --end of bodycontent div -->