Unfortunately due to Coronavirus there are no services planned at the church for the foreseeable future. However, we are delighted to say that we are now able to open the church for Private Prayer and from Sunday 21st June will be open between 9.30 am and 6.00 pm. Everyone welcome. Please remember to social distance and use hand sanitiser.
The Mothers' Day service which had been prepared had to be cancelled. It has been a tradition for many years to make posies and hand them out to all the ladies attending the church service. It was decided that we would still make up posies (40) and hand them out to many of the ladies in the village. Unfortunately we couldn't make them for everyone! We rang the doorbell and left the posy on the doorsteps.
We were amazed at the response from everyone, via facebook, telephone calls or email, how much they had been appreciated and it had made their day with such a kind thought from the church. A number of these people wouldn't have had any flowers from family this year as they were unable to visit because of the advice given by the Government.
The photo below is of all 40 posies in a container waiting to be distributed - a little bit of happiness to many people.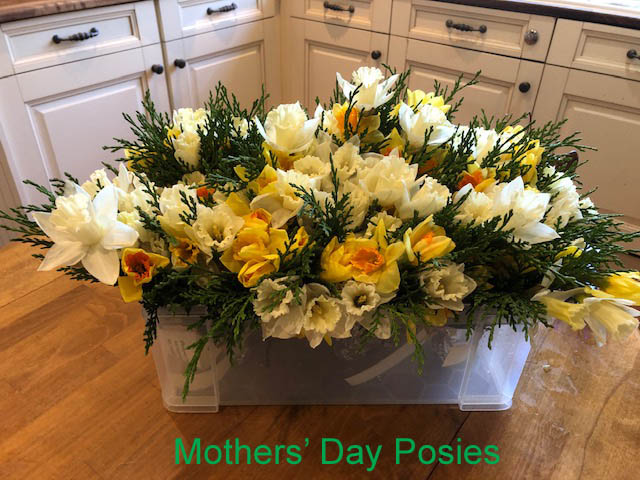 <! --end of bodycontent div -->